Mr. V. S. Gideon holds a Post graduate degree in counselling and has completed credits from EACC and IC&RC, IADCC (International Alcohol & Drug Counsellors' Certificate) Trust for India. He is specialized in treating alcoholics and drug addicts and has an immense experience, nearing to two decades, in the field of addiction recovery. He had been associated with few international repute rehabilitation centres, treating alcoholics and drug addicts. He appears extensively on various local television channels, educating about the disease of addiction and regularly conducts sensitization programs for college students, government and private employees in Hyderabad and Pan India.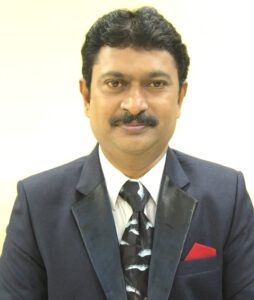 After extensive training in KMC Manipal, Dr. Praveen worked in Abahya Neuropsychiatry Hospital in Bangalore. While working there, he was associated with the senior most psychiatrists in the field of psychiatric illness and addiction psychiatry.  Dr. Praveen's expertise lies in the field of tertiary psychiatric care and rehabilitation programs for addiction. He is trained in non-invasive brain stimulation methods like ECT, rTMS and TDCS. He is heading mental health services to TATA employees(TMDL & TEPL) through TATA brigital health care. Currently working as Consultant Psychiatist in Cadabams Hyderabad.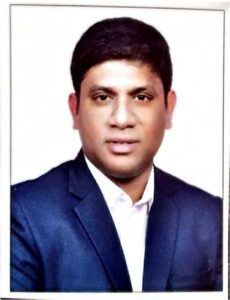 Dr. J. Bala Narsimha Reddy MBBS, MEM
General Physician & Medical Officer
Dr. J. Bala Narsimha Reddy, completed his MBBS from Narayana Medical College, Nellore, AP , (one the most reputed hospitals in south India). Has vast experience working for KIMS hospital Nellore in the department of Nephrology. He completed his Masters in Emergency Medicine (MEM) from Sun Shine Super speciality Hospitals, Secunderabad. He is dynamic and highly efficient in managing all kinds of emergencies like Heart Strokes, Fevers, Heart attacks, Strokes etc., He deals with clients of all age groups.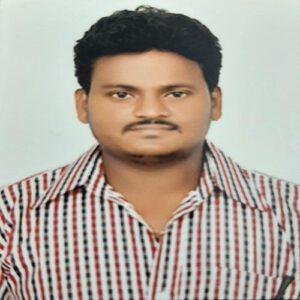 De-addiction Counselor, Centre Incharge
Mr. M. Venu Gopal is a certified deaddiction counsellor, completed a course on counselling and Rehabilitation organized by National Institute Social Defence (Ministry of Social Justice & Empowerment) …NISD, New Delhi and participated I various workshops and programs on de-addiction. He has vast experience, working among alcoholics and drug addicts. He deals the clients with empathy, as he himself is a recovering addict.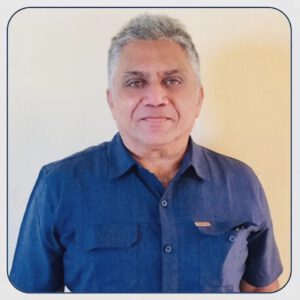 Mr. Paul V Mathai, completed his M.Phil in Mental Health and Masters in Social Work (Medical and Psychiatry) in Hindusthan College of Arts & Science, Coimbatore. He has done his training in the most reputed institutions like, Kasthurba Gandhi De-addiction Research and Rehabilitation Centre, Coimbatore, Tamil Nadu, Naveen Hospital, Coimbatore, Tamil Nadu, Jubilee Mission Hospital, Thrissur, Kerala, National Institute of Mental Health and Neuroscience (NIMHANS), Bangalore, Karnataka. He has shown proven ability in dealing with psychiatric problems, especially in the area of addiction and have specialized in behavior therapy and stress management.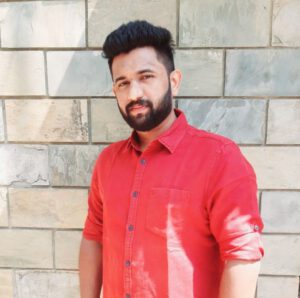 Mr. Lidhin Das, has completed his Master of Social Work in Medical and Psychiatry, from TRADA Institute of Social Sciences under MARTIN LUTHER CHRISTAIN UNIVERSITY, Shillong. Worked as a Student counselor at a reputed NGO named CHAI 3:16, Bangalore reaching out to urban college students through Professional Counselling. Was part of PAVEMENT PROJECT, an initiative of SGM Lifewords, dealing with young people. He is skillful in developing relationships and builds rapport using active listening and client centered counseling techniques.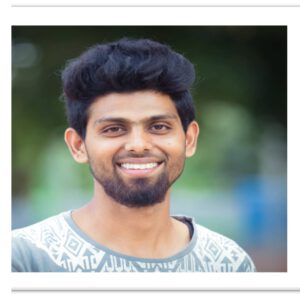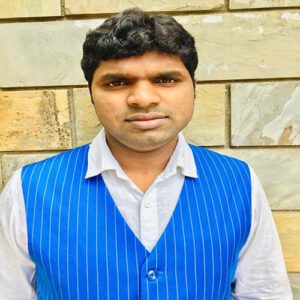 Residential Nurse – GNM, MSW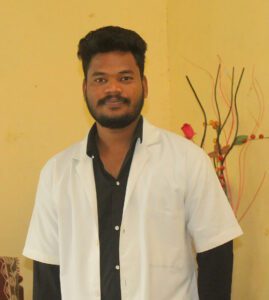 Resident Nurse - GNM Nursing